Here is a important information you need to know before going hunting in Oregon.


For Hunting Regulations Click Here

Oregon Hunting Information:

Hunting is one of the many great outdoor activities for residents of Oregon. Oregon supports many wildlife areas that are managed to protect wildlife. These are great opportunities to view wildlife and there also is hunting opportunities.

Northwest Region:

E.E. Wilson Wildlife Area offers hunting opportunities for pheasants, duck, deer, rabbit and quail. Travel 10 miles north of Corvallis on Hwy. 99W. Turn east on Camp Adair Road. When visiting the E.E. Wilson Wildlife Area, be sure and tune your radio to 1140 AM for area information that is broadcast 24 hrs a day.

Fern Ridge Wildlife Area is an excellent birding destination offering more than 250 species of birds. Fern Ridge Wildlife Area surrounds Fern Ridge Reservoir and is located five miles west of Eugene on either side of Hwy. 126. Cantrell Road borders the area on the south. Access points are located around the perimeter of Fern Ridge Reservoir with parking areas, canoe access sites and parks providing lake and wildlife area access.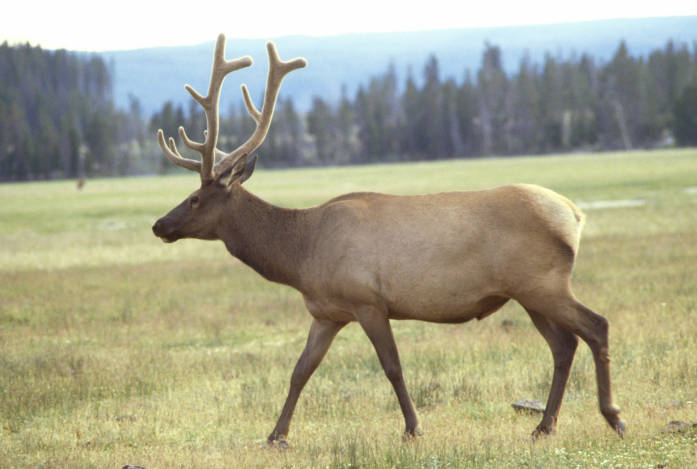 Jewell Meadows Wildlife Area is managed to provide winter habitat and supplemental feeding for Roosevelt elk. The main meadow is a year-round refuge with no hunting or public access although nearby there are hunting areas. From Portland, travel west on Hwy. 26 to the Jewell Junction, just west of Elderberry Inn. Turn north on Hwy. 103, which parallels the Nehalem River for nine miles to Jewell. At Jewell travel 1.5 miles west on Hwy. 202 to the refuge area on Fishhawk Creek. Parking areas are provided at strategic points to aid viewing. The Beneke Creek tract is north of Jewell on Beneke Creek Road.

Sauvie Island Wildlife Area offers in September - March for a good time for viewing waterfowl and sandhill cranes. January - March is good for viewing bald eagles. Take Hwy. 30 to the Sauvie Island Bridge. After crossing the bridge, stay on NW Sauvie Island Road for about two miles. Stay left at the "Y" intersection. The wildlife area headquarters is on the right about 1/4 mile past the "Y" intersection. Sauvie Island Wildlife Area, 18330 NW Sauvie Island Road, Portland, OR 97231 (503) 621-3488

Southwest Region:

Dean Creek Wildlife (Elk Viewing) Area is best for viewing and photographing wildlife in the early mornings and just before dusk. Visitors are treated to up-close views of Roosevelt elk, with the herd sometimes reaching as many as 120 elk. Mountains, meadows and marshes also are home to beaver, muskrat, mallards, Canada geese and great blue heron. From Reedsport and Highway 101: Travel about three miles east on Hwy. 38 to the Dean Creek Elk Viewing Area signs. Dean Creek Wildlife Area, 63538 Boat Basin Drive, Charleston, OR 97420, 541-888-5515.

Kenneth Denman Wildlife Area provides water developments for migrating and nesting waterfowl as well as habitat for upland birds as well as a popular fishing and hunting area during appropriate seasons. From I-5: Take exit 33 at Central Point. Travel east on Pine Street to Table Rock Road. Turn left (north) on Table Rock Road to E. Gregory Road. Turn left at the wildlife area headquarters sign. Kenneth Denman Wildlife Area, 1495 E. Gregory Road, Central Point, OR 97502 (541) 826-8774

Northeast Region:

Bridge Creek Wildlife Area offers mountain bluebirds and horned larks during the summer months. Red crossbills can be observed during fall migration and more than 1,000 Rocky Mountain elk congregate in the winter to escape deep snow at higher elevations. Take exit 209 off I-84. Turn south on Hwy. 395 and travel about 47 miles to Ukiah/La Grande Hwy. 244. Turn left and proceed for one mile. Turn right at Granite/Ukiah Road 52 and travel four miles. The entrance to the wildlife area is on the right side of the road. If you continue on Granite/Ukiah Road 52, the trail head for the Ron Bridges Memorial Trail is on the right, one mile past the wildlife area. Bridge Creek Wildlife Area 73471 Mytinger Lane, Pendleton, OR 97801 (541) 276-2344

Coyote Springs Wildlife Area offer a variety of habitats for viewing songbirds year-round. Hunting is allowed during authorized seasons. Take Exit 165 off I-84 located East of Boardman, OR. Travel North from exit 165 on Laurel Rd. Turn right (East) on Columbia Avenue. Turn right on Rippee Rd. and travel approximately .25 miles to reach Coyote Springs entry sign as well as the only access road. Coyote Springs Wildlife Area, 73471 Mytinger Lane, Pendleton, OR. 97801 (541) 276-2344

Elkhorn Wildlife Area is best known for the Rocky Mountain elk and mule deer herds that use the area during the winter. 10 feeding sites are in operation to feed 1,400 elk and 800 deer during the winter months. Elkhorn Wildlife Area is located nine miles west of I-84 on North Powder River Lane. From I-84 take the North Powder Exit (Exit 285). 61846 Powder River Lane, North Powder, OR 97867 (541) 898-2826
Irrigon Wildlife Area offer upland birds, waterfowl and songbirds during most of the year and the area is heavily hunted during upland bird and waterfowl seasons. Take exit 168 (Hwy. 730) and follow the signs to Irrigon. The wildlife area begins just east of Irrigon and runs to the Umatilla River near the City of Umatilla. Umatilla Wildlife Area is located between Hwy. 730 and the Columbia River. Irrigon Wildlife Area, 73471 Mytinger Lane, Pendleton, OR 97801 (541) 276-2344

Ladd Marsh Wildlife Area offers the largest hardstem bulrush marsh in Northeast Oregon so there is limited public viewing except during hunting season. The wildlife area is located five miles south of La Grande. Take exit 268 off I-84 to Foothill Road. Ladd Marsh Wildlife Area, 59116 Pierce Road, La Grande, OR 97850 (541) 963-4954

Phillip W. Schneider Wildlife Area offers year-round bird viewing, deer and elk hunting during fall, and bighorn sheep viewing during winter and early spring. Phillip W. Schneider Wildlife Area is located near milepost 132 on Hwy. 26, one mile east of Dayville, or 30 miles west of John Day. Phillip W. Schneider Wildlife Area, 45403 Hwy 26, PO Box 93, Dayville, OR. 97825 541-987-2171

Power City Wildlife Area offers viewing of upland birds, waterfowl, songbirds, amphibians and reptiles most of the year. 1.5 miles south of McNary on Hwy 395. Designated parking area located 1/4 mile east of Hwy 395 on Bensel Rd. Power City Wildlife Area, 73471 Mytinger Lane, Pendleton, OR. 97801 (541) 276-2344

Wenaha Wildlife Area offer viewing birds of prey best in winter and spring and wildflowers during the spring and summer. From Enterprise take Hwy. 3 north 35 miles to Flora Junction. Proceed through Flora and follow signs for 13 miles including eight miles of very steep, narrow, gravel road to Troy. Cross the Wenaha River and bear right at the first "Y." Continue up a steep, narrow gravel road to the first left onto Eden Bench Road. The wildlife area starts at the first cattle guard and continues on both sides of the road for nine miles to the Forest Service boundary. Eden Bench Road goes through 1.5 miles of private property marked "no trespassing." Eden Bench Road turns into Forest Service Road 6212, which intersects Forest Service Road 62. Turn right on Forest Service Road 62 to return to Troy. These roads are not recommended for passenger car use. Wenaha Wildlife Area, 85060 Grande Ronde Road, Enterprise, OR 97828 (541) 828-7721

Willow Creek Wildlife Area offer viewing of waterfowl, shorebirds and songbirds most of the year. Willow Cr Wildlife Area Driving Directions-Take exit 151 off I-84 and turn south on Three-mile Canyon Road. After ½ mile, turn right at the wildlife area sign onto a narrow gravel road. Follow yellow signs with black arrows to the parking lot. Willow Creek Wildlife Area, 73471 Mytinger Lane, Pendleton, OR 97801 (541) 276-2344
High Desert Region:

Klamath Wildlife Area is managed to provide habitat for wintering and nesting waterfowl, upland game birds and a variety of other wildlife. You can see bald eagles, white pelicans and ospreys during certain times of the year. The wildlife area is located four miles south of Klamath Falls on Hwy. 97. The area is west of the highway and extends south 2.5 miles. Miller Island Road West goes through the area. Klamath Wildlife Area, 1850 Miller Island Road West Klamath Falls, OR 97603 (541) 883-5734

Lower Deschutes Wildlife Area offer viewing of wildflowers and songbirds in Spring and deer and upland gamebirds, and bighorn sheep on the southern half of the wildlife area all year. Lower Deschutes Wildlife Area, 3701 West 13th Street, The Dalles, OR 97058 (541) 296-4628

Prineville Reservoir Wildlife Area offers bird viewing opportunities for shorebirds, songbirds, waterfowl and raptors as well as golden eagles, prairie falcons, bald eagles, osprey, northern flickers, mountain bluebirds, California quail, kingfishers, tree swallows, and Brewers Blackbirds. Mule deer can be observed during the winter. From Prineville, take Paulina Highway 1.7 miles. Turn right onto Juniper Canyon Road at the Prineville Reservoir State Park sign. Take Juniper Canyon Road 12.5 miles to Prineville Reservoir State Park. Access to the wildlife area is a primitive dirt road in the northeast corner of the state park. Visitors also may continue southeast along Paulina Highway for 15 miles (from Prineville) and turn right at the bottom of the hill after passing Eagle Rock near milepost 14 onto the signed wildlife area primitive roadway. Prineville Wildlife Management Area, 2042 SE Paulina Highway, Prineville, OR 97754-9701 (541) 447-5111

Riverside Wildlife Area offer viewing of mule deer, elk, bighorn sheep, California quail, chukar, osprey, and bald and golden eagles. From Burns, travel 52 miles east on Hwy. 20 to Juntura. Approximately 1/8 mile before the town of Juntura, turn right on Riverside Road and travel 16 miles south. Once past the BLM camp site, travel 3/4 mile to the first two-track road on the left. Follow that road for 1.5 miles. An orange gate marks the entrance to the wildlife area. Signs on the management area guide visitors to the access sites. Oregon Department of Fish and Wildlife, 237 S. Hines Boulevard, Hines, Oregon 97738 (541)573-6582

Summer Lake Wildlife Area is one of the best places in Oregon to view migrating waterfowl and other shore and waterbirds though not recommended during hunting seasons. Summer Lake Wildlife Area, 53447 Hwy. 31 Summer Lake, OR 97640 (541) 943-3152

White River Wildlife Area offers July and October - November for viewing turkeys and December - February for viewing deer and elk. From The Dalles, travel 34 miles south on Hwy. 197 to the blinking light at Tygh Valley. Turn right into Tygh Valley and follow the signs to Wamic on Wamic Market Road. Continue straight ahead on Dodson Road rather than follow the sharp curve. Continue on Dodson Road through three 90-degree turns. Turn left on the gravel road 1/4 mile past the last curve, and continue 1-1/2 miles to the cattleguard and area signs. The wildlife area headquarters is located 1/2 mile past the cattleguard. White River Wildlife Area, 78430 Dodson Road, Tygh Valley, OR 97063 (541) 544-2126
Department of Fish and Wildlife Regional Offices

High Desert, 61374 Parrell Rd, Bend, OR 97702 Phone: 541-388-6363
Northeast, 107 20th Street, La Grande, OR 97850 Phone: 541-963-2138
Northwest, 17330 SE Evelyn Street, Clackamas, OR 97015 Phone: 971-673-6000
Southwest, 4192 N Umpqua Hwy, Roseburg, OR 97470 Phone: 541-440-3353


Oregon Department of Fish and Wildlife