Portland Suburbs & Neighborhood Info

ADD TO OUR SITE?

If you would like to add additional information to this website click here and provide the information.
| | | | |
| --- | --- | --- | --- |
| County: Clackamas | | | Zip Codes: 97222, 97267, 97269 |
City Description for Relocating to Portland Metro
These pages contain items about suburbs of Portland such as: employers, transportation, city housing, schools, religious affiliations, parks and recreation, entertainment, demographics, library, clubs, restaurants, sports, city history, surrounding cities and city pictures.
Milwaukie, Oregon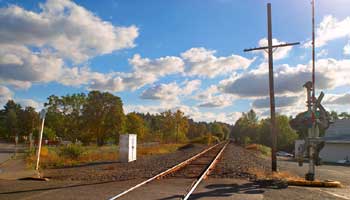 Milwaukie, Oregon is an older city that is coming back strong due to it's proximity to Portland. The city is located very close to SE Portland and as a result it's becoming a more desired area as there is starting to be more new construction being built, safer communities and the older dilapidated areas are being cleaned up for nicer new areas. Real Estate values are still relatively less expensive compared with that of SE Portland so it makes for a desirable place to consider living.
Milwaukie

Employment Opportunities
Employment opportunities:
Click here for a list of the large employers in Milwaukie.

Transportation
Closest DMV (department of motor vehicles) is in Gladstone. Gladstone DMV, 10 82nd Dr. Gladstone, OR 97027 Phone: (503) 299-9999, Drive Test Appointments: (503) 299-9999

TriMet is the mass transit department for the greater Portland Metropolitan Area. Plan your trip by using their website.

Housing
For listings in specific areas of Milwaukie click here to e-mail pdxrelocate and we will route your e-mail to the best Real Estate Agent who exclusively serves Milwaukie and qualifies under the pdxrelocate standards and practices for Real Estate Agents.

Schools
Public Schools:
Milwaukie Schools:
Elementary Schools
Middle Schools
High Schools
Private Schools

Religious Affiliations
There is an abundant amount of religious affiliations in Milwaukie. Click here for a list of all the churches, synagogues, temples and mosques in Milwaukie, Oregon.

Park and Recreation Information
Click here for your guide to Milwaukie Oregon Parks and Recreation information.

Entertainment
Absolute Entertainment, 3216 SE Madison St, Milwaukie, OR 97222-6632 Phone: (503) 317-9388
Milwaukie Tri Cinema 11011 SE Main St, Milwaukie, OR 97222 Phone: (503) 653-2222
Milwaukie Museum 3737 SE Adams St, Milwaukie, OR 97222 Phone: (503) 659-5780
The Works Music Productions Inc 2930 SE Lake Rd, Milwaukie, OR 97222 Phone: (503) 659-3964
Milwaukie Community Club 10666 SE 42d Ave, Milwaukie, OR 97222 Phone: (503) 654-4503
Oregon Sports Hall of Fame and Museum, 8500 SE McLouglin Blvd. Suite 101, Portland, OR 97222 Phone: 503-227-7466
Milwaukie Academy of the Arts, 11300 SE 23rd Ave, Milwaukie, OR 97222 Phone: (503) 353-5830
Milwaukie Cinemas is a fun little tri-plex that runs recent movies, 11011 Se Main St, Milwaukie, OR Phone: (503) 653-2222
Moreland Theater has a single screen, friendly staff, and the nostalgic feel. 6712 SE Milwaukie Ave, Portland, OR 97202 Phone: (503) 236-5257

Demographic
Families made up 57 percent of the households in Milwaukie city. This figure includes both married-couple families (41 percent) and other families (16 percent). The median income of households in Milwaukie city was $47,189.

From 2005-2007, 88 percent of people 25 years and over had at least graduated from high school and 19 percent had a bachelor's degree or higher. Twelve percent were dropouts. The total school enrollment in Milwaukie city was 4,400. Nursery school and kindergarten enrollment was 450 and elementary or high school enrollment was 2,600 children. College or graduate school enrollment was 1,300.
The population of Milwaukie was 20,000. Half were females and half were males. The median age was 39.5 years. 19% of the population was under 18 years and 13 % was 65 years and older. 96 % was White; less than 0.5 % was Black or African American; less than 0.5 % was American Indian and Alaska Native; 2 % was Asian; less than 0.5 % was Native Hawaiian and Other Pacific Islander, and 2 % was Some other race; 6 % was Hispanic; 9% was White non Hispanic. People of Hispanic origin may be of any race.

From 2005-2007, Milwaukie had 8,600 occupied housing units 60 % owner occupied and 40 % renter occupied.

Library
Milwaukie Ledding Library is open 7 days a week. 10660 SE 21st Ave, Milwaukie, OR 97222-7586 Phone: (503) 786-7580

Clubs
Milwaukie Elks Lodge Number 2032. Facilities include 8 lane bowling alley, lounge, restaurant, RV hookups, swimming pool, lodge room, sauna and steam room, weight room, basketball court, handball court, treadmill room, pool tables, youth building, horse shoes, and bar bingo. Location: 13121 SE
McLoughlin Blvd Milwaukie OR 2 blocks North of the Bomber.. Meets: Wednesdays 7:30 pm Office Phone: (503) 654-9588

Restaurants
Milwaukie Restaurants:

Amadeus Manor, 2122 SE Sparrow St, Milwaukie, OR 97222-7896 Phone: (503) 659-1735

Mc Graths Fish House, 11050 SE Oak St, Portland, OR 97222-6692 Phone: (503) 653-8070 (503) 653-8254

Da Vinci's Italiano Ristorante, 12615 SE McLoughlin Blvd, Milwaukie, OR 97222-7743 Phone: (503) 659-3547

Jumbo Restaurant & Lounge, 4427 SE Johnson Creek Blvd, Portland, OR 97222-9218 Phone: (503) 775-6739

Porterhouse Restaurant, 14611 SE McLoughlin Blvd, Portland, OR 97267-1416 Phone: (503) 794-9450

Larry's Garden Golf Restaurant, 8081 SE King Rd, Milwaukie, OR Phone: (503) 771-0216

Kwang Chow Restaurant, 7980 SE King Rd, Milwaukie, OR Phone: (503) 659-1160

Main Street Soda Fountain, 10909 SE Main St, Milwaukie, OR Phone: (503) 659-7632

Got Curry? Royal Indian Cuisine, 2818 SE Park Ave, Milwaukie, OR Phone: (503) 652-4050

El Tapatio Restaurant, 15192 SE McLoughlin Blvd, Oak Grove, OR Phone: (503) 659-8654

Sports
Milwaukie Junior Baseball Association is for ages 5-14. (503) 702-9397

Milwaukie Mustang Youth Basketball (MMYBA) is for youth ages 5-18. (503) 278-6738

Milwaukie Soccer Club is for youth 5-14 (503)672-9264 ext. 475

Mustang Youth Cheerleading is for youth ages 8-14. (503) 786-4300

Mustang Youth Football is for youth grades 3-8. (503) 786-4300

Portland Basketball is the worlds largest basketball league. (503)493-9335

Swimming:

North Clackamas Aquatic Center, 7300 SE Harmony Road , Milwaukie, OR 97222 (503) 557-SURF! (7873)

City History
Milwaukie was founded in 1848 and named Milwaukee by Lot Whitcomb who named it after Milwaukee, Wisconsin and was later changed to Milwaukie. The Milwaukie Post Office was established in 1850 and Whitcomb was the first postmaster. Seth Lewelling, of Milwaukie, developed Bing Cherries as well as other varieties. More recently, Milwaukie is known as the home of Dark Horse Comics.

Surrounding Cities: Happy Valley, Gladstone, Clackamas, SE Portland

City Pictures: Milwaukie, Oregon
| | | | |
| --- | --- | --- | --- |
| Welcome Street Sign | La Salle High School | Bell Station Store | Milwaukie Train Tracks |
| | | | |