Portland Suburbs & Neighborhood Info

ADD TO OUR SITE?

If you would like to add additional information to this website click here and provide the information.
| | | | |
| --- | --- | --- | --- |
| County: Washington | | | Zip Codes: 97133 |
City Description for Relocating to Portland Metro
These pages contain items about suburbs of Portland such as: employers, transportation, city housing, schools, religious affiliations, parks and recreation, entertainment, demographics, library, clubs, restaurants, sports, city history, surrounding cities and city pictures.
North Plains, Oregon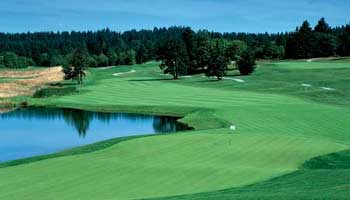 North Plains' big claim to fame is one of Oregon's best and most prestigious golf course called Pumpkin Ridge (here pictured to the left). It was an old farming community and now it's a nice place to live, work and play. It's only 5 minutes to Hillsboro which is home to one of Oregon's largest employers, Intel Corporation.
North Plains

Employment Opportunities
Employment opportunities:
Click here for a list of the large employers in North Plains.

Transportation
The Wave is a new bus service from Tillamook County Transportation District. It connects passengers in Banks and North Plains with TriMet's light-rail service at Sunset Transit Center, which includes light rail to Portland International Airport. The bus will also stop at Amtrak's Union Station and Greyhound's Portland bus station.

Housing
For listings in specific areas of North Plains click here to e-mail pdxrelocate and we will route your e-mail to the best Real Estate Agent who exclusively serves North Plains and qualifies under the pdxrelocate standards and practices for Real Estate Agents.

Schools
Public Schools:
North Plains Schools:
Elementary Schools
Middle Schools
High Schools
Private Schools

Religious Affiliations
There is an abundant amount of religious affiliations in North Plains. Click here for a list of all the churches, synagogues, temples and mosques in North Plains, Oregon.

Park and Recreation Information
Click here for your guide to North Plains Oregon Parks and Recreation information.

Entertainment
Annual Chili Cook-off is a family event where you can see how your chili stacks up against others. It is usually held in the fall. For information or signing up for the contest phone: (503) 647-5555 or email info@northplains.org 30975 NW Commercial Street,
Annual Elephant Garlic Festival is a free festival held each August which has all kinds of food made of garlic (even ice cream) as well as other attractions like a parade of floats, marching bands and creatively costumed residents, who throw candy to children along the route. The festival is at the Jessie Mays Community Center, 30955 NW Hillcrest, North Plains, OR 97133. Contact for Elephant Garlic Festival is (503) 647-2619 Fax (503) 647-5349
Horning's Hideout, offer a place for picnicking, camping, fishing, and hiking. It is a 25 acre site that has a lake for fishing and paddle boating. Paddleboats are available for rent, as well as fishing poles and bait. There is also covered stage for entertainment. Call 503-647-2920 or visit www.horningshideout.com for more information on rates and scheduled events.
Lakeview Farms is a 1,250 acre farm that produces 14 acres of pumpkins and serves over 50,000 visitors every year during the month of October. They have snacks, haunted tunnel and miniature trains, paddle boats, and more. Call 503-647-5596
Loch Lolly Christmas Forest is a 35-acre "U-Cut" Christmas tree farm that has holiday gifts, decorations, and Santa. Call 503-647-2619
An annual Easter egg hunt is held in downtown North Plains. Prizes are awarded, and visits from Peter Cottontail and the North Plains Fire department make it a fun time.
Pumpkin Ridge Golf Course has two separate 18-hole championship courses.
Arcadia Farm located on Scotch Church road, provides full care boarding, training, clinics, and both English and Western style riding lessons

Demographic
North Plains Demography taken from the 2000 Census Bureau.

Total population was 1,605 with 49.4% males and 50.6% females. The median age was 34 with 9.6% were under 5, 70% were 18 or older and 10.7 % were 65 or older. 75.1% were White, 12.3% were Black or African American, .9% was American Indian and Alaska Native, 3.6% were Asian, .1% was Native Hawaiian and Other Pacific Islander, and 5.5% were from some other race. Hispanic or Latino made up 12.5%.

Out of 633 housing units, 594 were occupied and 39 were vacant. Of those occupied 66.2% was owner-occupied and 33.8% were renter occupied.

From the population that were 25 years or older, 85.4% had a high school degree or higher. 15.3% had a Bachelor's degree or higher. 12.7% were civilian veterans 18 years and older. 19.3% of the population 5 and older had a disability status. 17.9% of the population 5 years and older spoke a language other than English at home.

Library
North Plains library supports hands on classes as well as volunteer opportunities. 31334 NW Commercial Street, North Plains, OR 97133 Phone: 503.647.5051 Email: info@nplibrary.org

Clubs
Willamette Valley Soaring Club, Highway 26 & Dersham Road, North Plains, OR 97133 (503) 647-0913

Pumpkin Ridge Golf Course, 12930 NW Old Pumpkin Ridge Rd, North Plains, OR 97133 (503) 647-2520

Restful Haven Nudist Club, is a place for social nudists to enjoy family-oriented, hassle-free leisure on 104 acres of forested, private land. 27100 NW Dairy Creek Rd, North Plains, OR 97133-6121. Phone: (503) 647-2449.

North Plains Community Garden Club, meets the second Wednesday of each Month (No meeting in July & August) at 9:00 AM - Jesse Mays Community Center, Hillscrest Street & 311th Ave - North Plains

Hillsboro Rotory meets Wednesdays noon at the Hillsboro Country Club Clubhouse. This club is currently working on several projects and fundraisers. For more information email hillsbororotary@consolidated.net

Elks Lodge The Hillsboro branch is one of over 2000 lodges across the country. 21865 NW Quatama Rd., Hillsboro, OR 97124. Phone: 503-648-1862

Restaurants
North Plains Restaurants:

Rogue Brew Pub and Eatery has live music on Friday's and also has pool, sports, microbrews, and homemade food. 31000 NW Commercial, North Plains, OR 97133 Phone: (503) 647-5268

The Old Hich 'En Post Restaurant, 10565 NW Glencoe Rd, North Plains, OR Phone: (503) 647-0994

Geraldis Italian Eating Places, 10395 NW Glencoe Rd, North Plains, OR Phone: (503) 647-5761

Sports
Tennis

Tualatin Hills Tennis Center, 15707 SW Walker Rd, Beaverton, OR 97006 Phone 503/629-6331
Sunset Athletic Club, 13939 N.W. Cornell Road, Portland, OR 97229 Phone (503) 645-3535
City of Hillsboro tennis program. Call 503.681.6120

Swimming
Master's Swimming
Tualatin Hills Barracudas, 15707 SW Walker Road, Beaverton, OR 97006

Age Group Swimming
Hillsboro Heat Swim Team 953 SE Maple St. in Hillsboro
Tualatin Hills Swim Club, 16055 SW Walker Rd, Beaverton, OR 97006-4058

Badminton
Portland Badminton Club, 7275 NW Evergreen Pkwy, Hillsboro, OR 97124-5851. Phones: (503) 640-8659.

Pumpkin Ridge Golf Club, 12930 NW Old Pumpkin Ridge Rd, North Plains, OR 97133-6147 Phone: (503) 647-2509

City History
While the town was laid out in 1920 with the announcement by J.J. Hill that he planned to extend his United Railways line to North Plains. North Plains was advertized as a place with beautiful scenery, fertile land, and rich farms so the Railways felt a guarantee of success in anticipation of thousands of investors flocking to the area. North Plains was incorporated in 1963 and it has been written this was only due to the railroads as the farmers were too busy getting rich to build a town. As it turned out the town never really boomed as when it incorporated in 1963 there were nearly 500 residents within the boundaries that were set up 50 years before.

Surrounding Cities: Hillsboro, Banks, Northwest Portland

City Pictures: North Plains, Oregon
| | | | |
| --- | --- | --- | --- |
| Map of North Plains | Pumpkin Ridge | North Plains Hornings Hideout | Sky View of North Plains |
| | | | |